BREAKING THE SILENCE In an extensive AxaMonitor interview, fired Axanar writer-director Paul Jenkins strikes back against producer Alec Peters' defamation claims after almost a year of public silence. Jenkins is raising money for a documentary exposing Peters as a case study in toxic fandom, and as a bully misusing the legal system to harm critics — all while failing to deliver Axanar after seven years.

Read the full interview or a condensed version.
---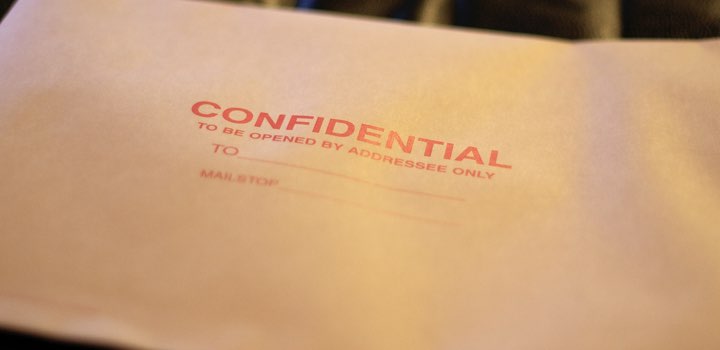 FRAUD AND SETTLEMENT BREACHES We've obtained a copy of the long-secret CBS settlement as a fraud allegation is added to fired Axanar director Paul Jenkins' counterclaim against producer Alec Peters. Meanwhile, Peters' suspected ongoing settlement breaches are confirmed by the confidential agreement's public release. Download the entire CBS settlement, and learn about the dark schemes hatched by Peters and his online henchmen.

Read more »
---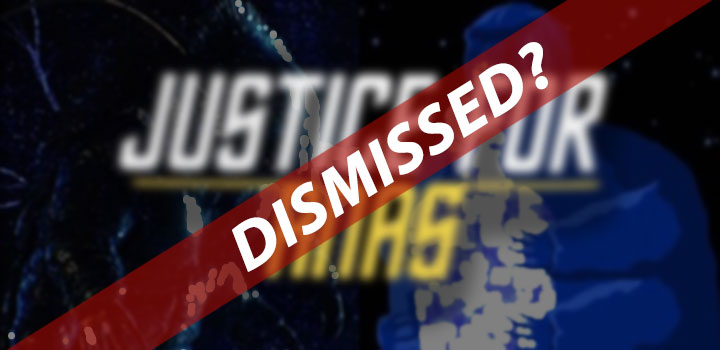 BUNGLED APPEAL Nearly three weeks late in filing vital documents in the Tardigrades copyright suit against Star Trek: Discovery's creators, attorneys for game developer Anas Abdin have put the case in danger of dismissal by an appeals court. Meanwhile, all $20,000 raised on GoFundMe to support the appeal has gone to Abdin's lawyer.

Read more »
---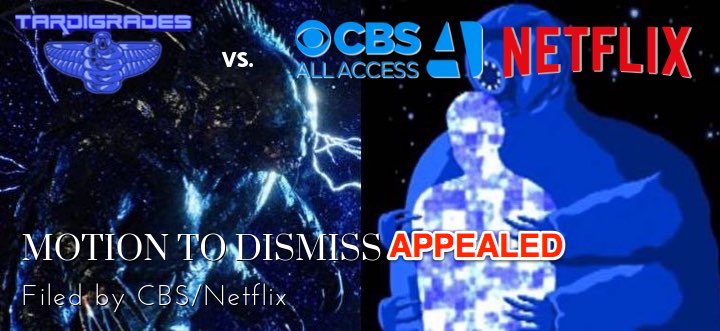 TARDIGRADES APPEAL After seeing his copyright case against CBS and Netflix over Star Trek: Discovery dismissed in federal court, Tardigrades game creator Anas Abdin pursues an appeal, with a YouTube conspiracist leading a $20,000 GoFundMe campaign to pay for it.

Read more »
---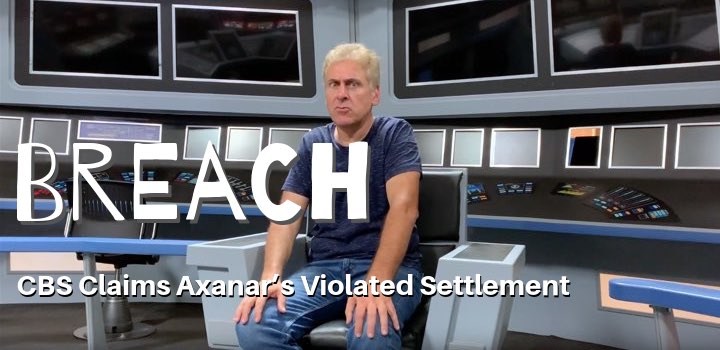 BREACH OF SETTLEMENT In AxaMonitor Daily: Just days before Axanar Lite was to go before the cameras, CBS/Paramount lawyers reportedly tell producer Alec Peters that he and Axanar Productions have violated terms of the 2017 settlement of their rancorous Star Trek copyright lawsuit.

Read more »
---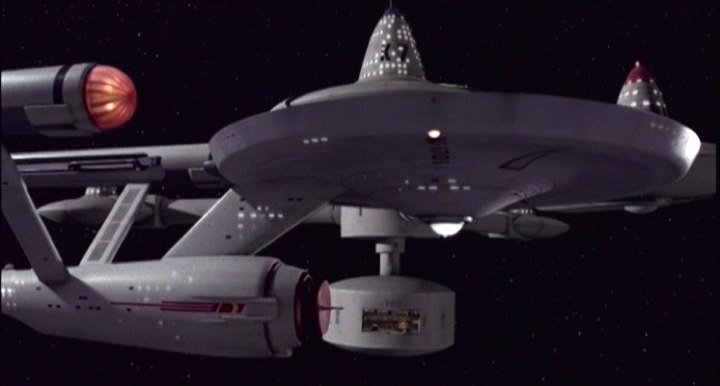 RAW DEAL? A former Propworx employee says Axanar producer Alec Peters failed to pay the widow of deceased Emmy-winning VFX artist Gary Hutzel $94,400 from the sale of her husband's Enterprise model, which appeared in the Deep Space Nine episode, "Trials and Tribble-ations."

Read more »
---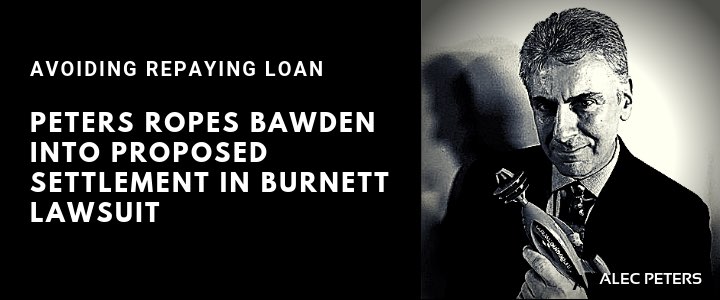 TWO BIRDS, ONE STONE In AxaMonitor Daily: After dismissing his case against former Axanar director Robert Meyer Burnett, Axanar producer Alec Peters seeks to simultaneously resolve two legal disputes, but it will cost his former PR director, Mike Bawden, $18,000. Read more »
---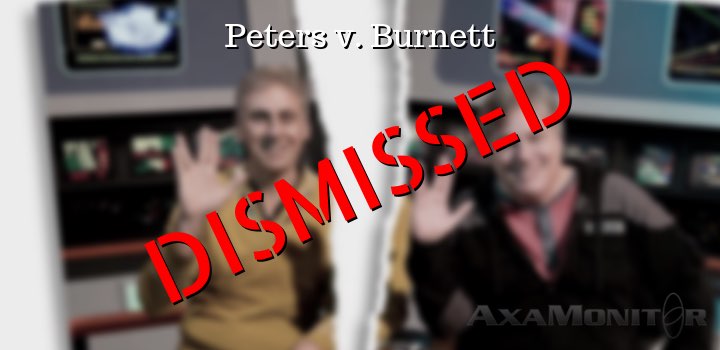 BURNETT LAWSUIT DISMISSED In AxaMonitor Daily: After former Axanar director Robert Meyer Burnett answered Alec Peters' Georgia legal complaint, Peters quickly dismissed the case, vowing to re-file in Burnett's home state of California. Check out how many Mudds that Peters earns for his version of events. Read more »
---
---
---
---
---
---

STUDENT FILMS AT ARES In the midst of the longest dearth of new donations in the Ares warehouse effort, Axanar's mouthpiece, the Fan Film Factor blog, shines a spotlight on the Georgia high school students producing short films on the Ares bridge set.

Read more »
---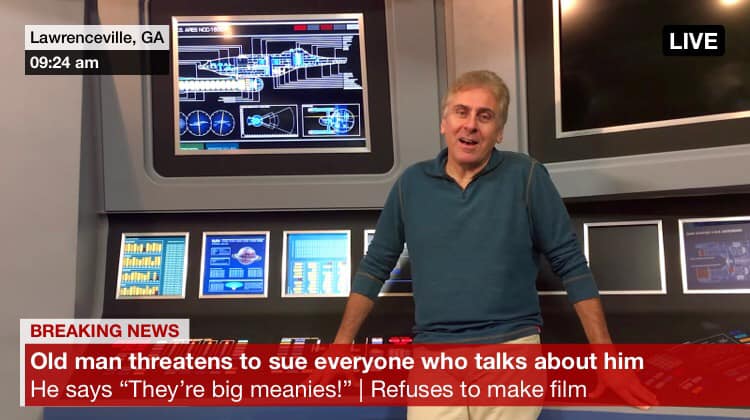 WAGING WAR Alex Peters prepares to go after his most ardent critics, hoping to shut down the AxaMonitor Facebook group. The Axanar producer says he's willing to spend 'tens of thousands of dollars' to silence his perceived enemies — and he has a list of them ready.

Read more »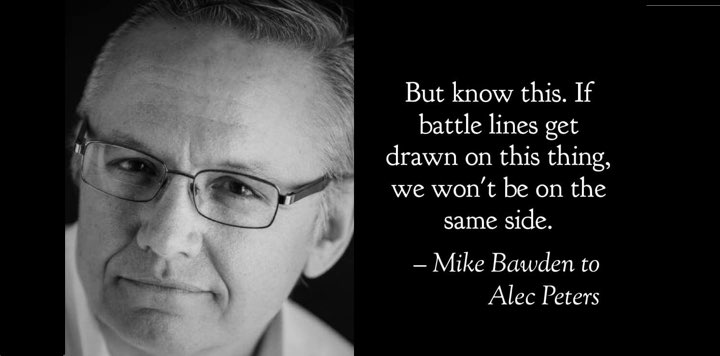 COMING OUT SWINGING We know Axanar's PR director, Mike Bawden, resigned over producer Alec Peters suing his friend and former director, Robert Meyer Burnett, but documents obtained by AxaMonitor reveal how Peters' behavior is forcing Bawden to draw battle lines.

Read more »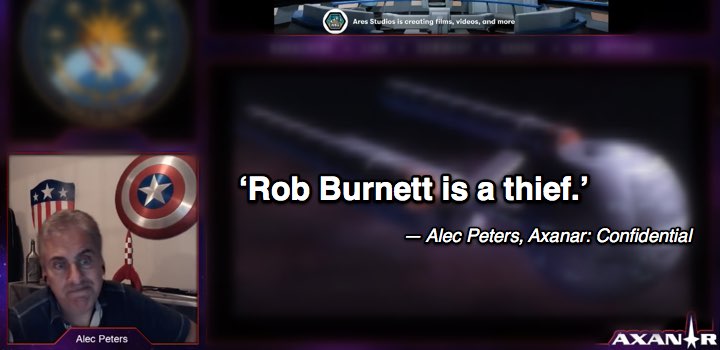 BIG TALK, LITTLE ACTION Lawyer decries defamation as questions multiply in producer Alec Peters' suit against his former director of Axanar. It's not clear Peters is serious about doing more than intimidating director Robert Meyer Burnett.

Read more »
---
---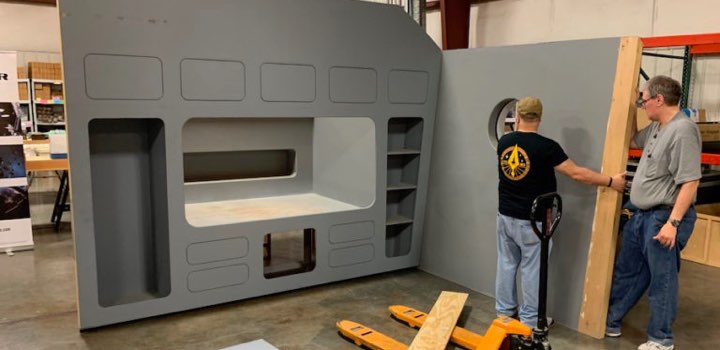 GO OR NO GO? Peters hedges his bets on Ares warehouse. Axanar producer Alec Peters won't commit to staying in current warehouse or moving to a new, much smaller facility.

Read more »
---
BURNETT HITS BACK at Alec Peters. AxaMonitor has a copy of a letter from Robert Meyer Burnett's attorney responding to Axanar producer Peters' legal threats, settlement offer and alleged defamation of his client. A lawsuit from Burnett may be looming. Download and read the full letter.

Read more »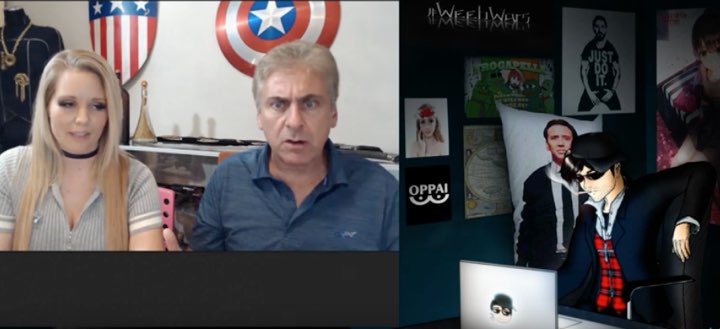 YOUTUBE BACKLASH Alec Peters' YouTube retaliation backfires over Vic Mignogna scandal. Peters deletes Reel Trek video on YouTube after few come to his support in dispute with influential YouTuber MechaRandom42. You may never see this version of the episode after Peters tried to use his 76,000-subscriber platform to further his vitriolic crusade against rival Mignogna, the scandal-plagued Star Trek Continues star.

Read more »
---
---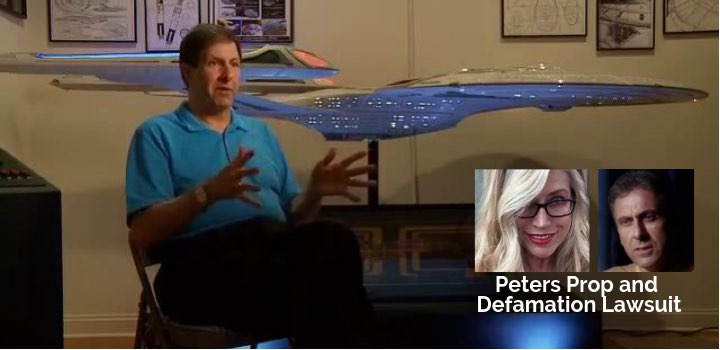 PETERS' TRIAL for defamation in the disputed sale of the Enterprise-E model (pictured with its last known owner) has been scheduled for January 2020. Meanwhile, he's countersuing the owner of Hero Prop in Las Vegas, seeking nearly $200,000 in damages, costs and fees.

Read more »
---
---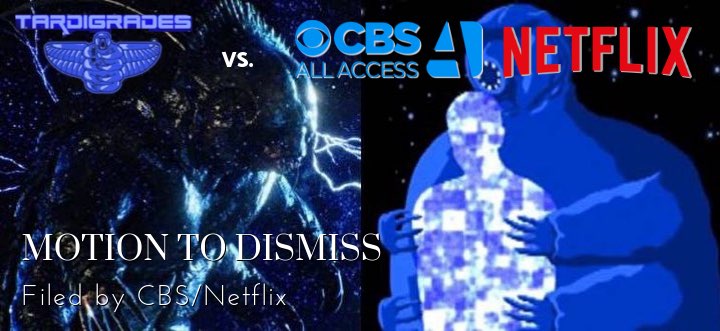 MANUFACTURED SIMILARITIES CBS files a motion to dismiss the Tardigrades copyright case, claiming the game's creator manipulated images and text to create similarities to Star Trek: Discovery he is trying to exploit to his advantage in court.

Read more »
---
About AxaMonitor

Welcome to AxaMonitor‭, ‬a journalism wiki providing daily coverage of the lawsuit brought by CBS Studios and‭ Paramount Pictures against‭ Axanar Productions and‭ Alec Peters. AxaMonitor aims to inform readers about what's at stake in this suit, and its possible impact on fan productions and U.S. copyright law. AxaMonitor's editor is filmmaker, journalist and former fan producer Carlos Pedraza.
» On Twitter follow @AxaMonitor

Using this Website

Learn about the visual cues describing special kinds of content on this site.

Readers can use the Quick Start menu in the navigation bar to learn more about how to use this site, what are the best starting points for exploring and which topics are the most talked-about.
---
Keywords