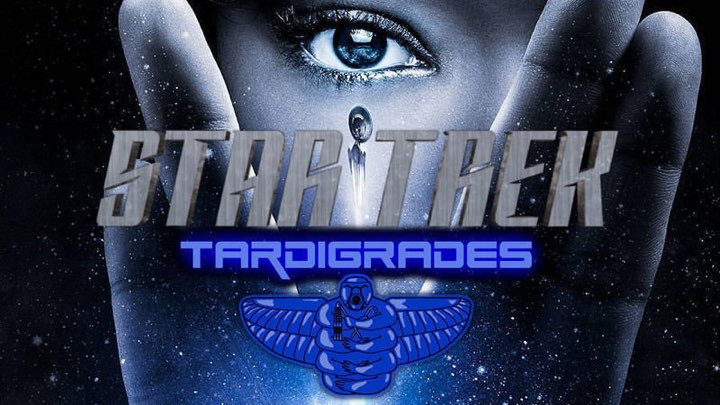 JANUARY 16, 2019 | ESTIMATED READING TIME 8 MINS.
Copyright Lawsuit Names Discovery Writer as Possible Link
Tardigrades Developer Files Third Complaint, Timeline Fails to Support Claim Identifying Writer
After a challenge by a federal judge to find someone among Star Trek: Discovery's creators through whom they could link his unpublished Tardigrade videogame, Anas Abdin's lawyers named one of the show's writers as a possibility.
The third amended complaint in the copyright infringement lawsuit against CBS and Netflix was filed in U.S. District Court in southern New York on January 15, 2019.
DOWNLOAD the 23-page, third amended legal complaint, filed January 15, 2019, alleging copyright infringement in Star Trek: Discovery by CBS and Netflix of plaintiff Anas Abdin's unreleased videogame, "Tardigrades."
In a pre-motion conference the week before, at which CBS lawyers said they planned to file for a motion to dismiss the case, Judge Lorna G. Schofield ordered Abdin's lawyers to start looking for a more solid link between information about the game and the development of Discovery.
While she gave the plaintiffs until March 19 to find evidence, the third amended legal complaint offered more specific information about how Discovery's creators may have learned about the Tardigrades game.
---
When Abdin's game was greenlighted on Steam in August 2015, Discovery writer Erika Lippoldt was still more than two years away from being associated with Star Trek. — 'Development Timeline Doesn't Sync'
The complaint now numbers 23 pages, plus attachments, as opposed to the 15 pages of the second amended complaint. The amended complaint elaborated further on the original allegations but also withdrew a number of key claims upon which Abdin previously relied.
Proving Access
One of the key elements in proving copyright infringement is establishing the defendant had seen the copyrighted material. Lawyers for CBS and Netflix had previously criticized Abdin's "bare and speculative allegations" that any of the defendants had the access to actually copy Abdin's work. To establish access Abdin must "plausibly allege either: (1) a particular chain of events or a link from his work to the creators of the allegedly infringing work, or (2) that plaintiff's work was widely disseminated."1)
In a January 8 pre-motion conference, the judge gave Abdin's lawyers until March 19 to find evidence Discovery's creators had in fact accessed the Tardigrades game on the videogame platform Steam Greenlight, a platform on which Steam members can vote in favor of proposed new games to be added for sale on the platform.
Star Trek Games on Steam
For the first time in this case, however, the third amended complaint finally offered the name of a person in a possible scenario in which she may have learned about the Tardigrades game while Discovery was in development.
---
In the latest legal complaint, Abdin gave up claims for statutory damages under U.S. copyright law, the international Berne Convention and the Visual Artists' Rights Act. — 'Conceded Points of Law'
"[The] defendants are members of the Steam community," the new complaint alleged. "Defendants have been a member of the Steam community since approximately 2010, when the first Star Wars games were placed on Steam."
Star Wars, however, is not a CBS property. Presumably this was another in a string of filing errors made by Abdin's attorneys since the case's inception. CBS does have at least a dozen Star Trek games for sale on Steam.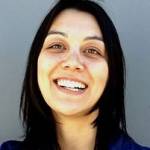 Discovery Writer Named
The third amended complaint zeroed in on Discovery's writers and product team, calling it "a known fact [they] are a part of the Steam community." While the complaint offers no documentation of this "known fact," it goes on to claim:
These individuals had full and direct access to the plaintiff's Original Work, prior to the start of the Star Trek Discovery series. Upon information and belief one of the Star Trek Discovery head writers,

Erika Lippoldt is a Steam member, and was polled in the greenlight process

.

2)
Lippoldt, perhaps best known as one of the co-writers of Discovery's first mid-season finale, "Into the Forest I Go," is an executive story editor for the show.
Not on Steam
AxaMonitor found information contradicting Abdin's claim Lippoldt had been polled about his game. Membership records demonstrated the Discovery writer was not a Steam member in 2015 when Tardigrades was voted on by Steam members. The website Steam ID Finder documented her profile was not created until January 25, 2016.
Bad Timing
Lippoldt also appeared to be an odd choice to single out in the complaint because her tenure on Discovery does not match the show's development timeline.
Lippoldt, who has a PhD in neurobiology, joined the CBS Writers Mentoring Program in 2014. She moved on to join the writing staff of the CW show, Reign, in April 2015. When Discovery was announced as the new Star Trek series in November 2015, she was still working on Reign. She left that show in October 2016 to join Discovery in November 2016, a year into the the new show's development.3)
When Abdin's Tardigrades game was voted to be greenlighted in August 2015, Lippoldt was still more than two years away from being associated with Star Trek.
Meanwhile, when Discovery's creator, showrunner Bryan Fuller, left the series in October 2016, a month before Lippoldt joined the show, several key aspects of the show had already been identified: the spore drive, the tardigrade navigator, the black female lead Michael Burnham, and other characters Abdin claims had to have been stolen from his game.
Though Burnham actor Sonequa Martin-Green wasn't formally hired until a few months after Fuller's departure, he had auditioned her before he left, praising her as "incredibly insightful as an actor and delightful as a human being."4)
So even if Abdin can prove Lippoldt knew about Tardigrades, she had not been hired to work on Discovery until well after its key aspects had already been devised.
Conceded Points of Law
Following a number of communications between the parties and the judge, the third amended complaint eliminated a number of significant claims made against CBS and Netflix, but held fast on a number of other. Among the concessions:
No statutory damages

. Under U.S. copyright law, plaintiffs can seek damages as high as $150,000 per infringement, but that requires registering the copyright prior to the infringement or within three months of publication. Abdin met neither of those timelines; he registered the Tardigrades copyright 10 months after

Discovery

's premiere.

Consequently, the most Abdin could be awarded is actual damages, which could be minimal since the game has yet to be released. Statutory damages can in some cases be significantly more than the actual damages suffered by the rightsholder or the profits of the infringer.

No claim against visual artists' rights

. Abdin's earlier complaint asserted the right to damages under the 1990 Visual Artists' Rights Act (VARA), which protects the integrity of a creator's work. However, in a letter to the judge, defense attorney Wook Hwang ruled out that claim because VARA covers only limited works of fine art (e.g., paintings, sculptures, drawings, prints and still photographs) produced for exhibition, with fewer than 200 copies. The law grants no protection to diagrams, models, motion pictures, books and other publications or electronic publications.

5)

No claim under Berne Convention. As a Kuwati resident, Abdin had earlier claimed jurisdiction under the Berne Convention, an international copyright agreement. Hwang, however, pointed out to the judge that since Abdin is suing in a U.S. court, he can seek no damages beyond what's offered by U.S. copyright law.
Attorneys' Fees Ineligible?
The third amended complaint continued to ask for attorneys' fees and costs to be paid by the defendants, but with Abdin's apparent concession that his late copyright registration disqualified him from seeking statutory damages, he may lose that claim as well.
U.S. copyright only awards statutory damages and attorney's fees to plaintiffs whose copyright is registered with the Copyright Office prior to the infringement or within three months of publication.6)
Deficient Pleading
As of January 16, the third amended complaint was listed in the court docket as "deficient" because Abdin's attorney, John Johnson, failed to list all of the named defendants in the court's electronic filing system.
Johnson has filed deficient pleadings again and again in the case, including the first amended complaint and a dozen attempts at issuing summonses to the named defendants, resulting in weeks of delays in starting the case.

---
Keywords