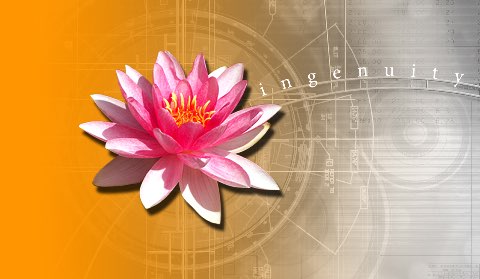 Fan Films: Breaking the Unwritten Rules and Defining Profit
LAWSUIT PRIMER Get an overview of the copyright lawsuit, including a timeline of the case, as well as downloadable pleadings made by the plaintiffs, CBS and Paramount, and defendants Alec Peters and Axanar Productions Inc. » Lawsuit Primer
Intellectual property lawyer Mary Ellen Tomazic criticizes the actions taken by Axanar producer Alec Peters, whose crowdfunding and commercial operation she says crossed the line with Star Trek's copyright holders. Here are some significant passages from her Intellectual Property Law blog post, "Fan Films: Breaking the Unwritten Rules and Defining Profit."
Tolerating Fans' Infringement
On how fan films' copyright infringement is tolerated by rights holders:
This

noncommercial but still infringing use of copyrighted works is termed "tolerated use"

, and is allowed by the rights holder despite knowing someone is infringing on their work. The understanding of fan film makers is that under these unwritten rules they cannot profit from their fan film in any way, and it must remain noncommercial (i.e., not for sale) and noncompetitive with the original work. … It is possible that the movie and television studios have allowed fan films to this point because they were not any competition and did not make profits from the use of their copyrights, so committing serious money to sue them did not make sense.

1) [emphasis added]
Was Axanar 'Too Good'?
On why CBS and Paramount sued to stop Axanar:
Discussions among filmmakers and Star Trek fans reveal the theory that the Axanar movie may have been "too good" and the competition was too much for Paramount and CBS, so they decided to shut it down.

The braggadocio exhibited by Peters in criticizing how the owners of Star Trek have exploited the franchise in the past, and that his movie was going to be better, probably did not help his cause.

But the very fact that the production was staffed with "industry professionals" as Peters admits in his published response, and that a commercial production studio was being built with the million dollars' worth of funds donated to make the film, shows that this was a for-profit project.

The profit component is the real linchpin to gauge how future fan films will be treated

by rights holders.

[emphasis added]

2)
Profiting from a Fan Film?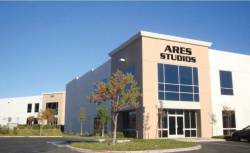 On how the case revolves around the commercial activity of Axanar Productions:
The case revolves around what "profiting" from a fan film includes — can a filmmaker hire actors, set designers and build out a studio with crowdfunded money to make a "fan" film? Can he pay himself a salary from the funds? Paramount and CBS say no, deciding that

this Axanar movie is no fan film but a competing product made from their copyrights and trademarks.

The lawsuit is their way of reining in their previous tolerance of unlicensed use of their intellectual property, and protecting their legal rights under federal law. It is the evident hope of CBS and Paramount that the court will set a precedent on what is a fan film that can be tolerated by the rights holders, and what is straight infringement by a rival producer.

[emphasis added]3)
Axanar's Red Flags
On what "profit" looks like for Axanar:
[Peters] announced that he was building out a studio "for the production of Axanar," but also said he wanted to use it to make other films in the future.

This plan added to the feeling among fans that Axanar was using another's copyrighted work for their own profit.

The admissions by Peters, along with a

financial report

sent out to donors that was said to have numerous red flags indicating that he and his girlfriend may have drawn salaries from donated funds, was evidently the last straw for Paramount and CBS.

[emphasis added]4)
Peters and others did draw salaries from their crowdfunding proceeds, according to Axanar's own annual report. Peters paid himself $38,000 plus more than $3,000 for his dues to the actors' union, SAG-AFTRA.5)
Tellingly, the CBS legal complaint does not use the word 'profit' to describe Axanar's commercial activity, instead referring to the defendants' receiving a "direct financial benefit"6) from its alleged infringing activities.
In denying the defense motion to dismiss, Judge Klausner distinguished between 'profit' as it's been justified by Peters, and direct financial benefit as defined by applicable case law:
Although it is unclear whether Defendants stand to earn a profit from the Axanar Works,

realizing a profit is irrelevant to this analysis.

The Court can easily infer that by raising $1 million to produce the Axanar Works and disseminating the Axanar Works on Youtube.com, the allegedly infringing material "acts as a 'draw' for customers" to watch Defendants' films.

7) [emphasis added]
Crowdfunding
Axanar's fundraising success in its multiple campaigns on Kickstarter and Indiegogo, sparked this observation about the platforms' role in suborning copyright infringement:
There have been some concerns voiced recently about how stringently the crowdfunding sites monitor projects they accept for the unlicensed use of others copyrighted material, and whether they would take any responsibility to enforce any reimbursement by Peters and Axanar Productions.

8)
Legacy of the Case
Whether Paramount v. Axanar goes all the way to a jury trial or is settled out of court (like most lawsuits), Tomazic concludes it will have far-reaching implications on future fan film productions:
The Axanar lawsuit should serve as a cautionary tale for all fan film makers, as it will most likely result in strongly stated and probably strict parameters being set by other rights holders for future tolerated use of their intellectual property.

Peters, by going too far in making a film that was no longer a fan film but a low-budget film with paid professionals competing with Star Trek works, crossed that line.

He may have made it more difficult for fans to pay homage to their favorite movies with a lovingly crafted but still unauthorized work.

[emphasis added]9)
New Fan Film Guidelines
After producer J.J. Abrams and Star Trek Beyond director announced on May 20, 2016, that the Axanar lawsuit was "going away," CBS and Paramount issued a statement that they were in settlement negotiations and were working on drafting a set of fan film guidelines.10)
Those guidelines were released by CBS a month later — a restrictive set of rules changing the entire landscape of Star Trek fan films by limiting run times to a maximum of 30 minutes and continuing to allow crowdfunding within limits.
Before then, Axanar producer Peters had drafted his own list of proposed guidelines and tried to rally other fan productions around him, but the attempt failed with producers disavowing the effort once publicly revealed by AxaMonitor.
---
Mary Ellen Tomazic is an Ohio entertainment attorney with expertise in copyrights, trademarks, contracts, liability and business organizations such as partnerships, LLCs, and corporations. She writes the Intellectual Property Law blog and is a longtime featured speaker at the annual Indiegathering filmmakers convention in Cleveland, liability and business organizations such as partnerships, LLCs, and corporations.
---
Keywords