Table of Contents
Winston & Strawn
Pro Bono Representation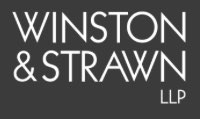 Winston & Strawn signed Axanar and Peters as pro bonoLatin, pro bono publico, for public good — service provided without charge clients on January 21, 2016. Erin Ranahan is the firm's lead attorney in the case.
Peters welcomed the prospect of being represented by Winston, known as one of the country's top intellectual property law firms. He said:
"We're pleased to have our case taken up by Winston & Strawn," said Peters. "The knowledge, credibility and reputation they bring to this matter will certainly help us work things out with CBS and Paramount in a professional manner and, we hope, to a mutual benefit so we can go on and make a Star Trek film fans have told us they want to see."

1)
LAWSUIT PRIMER Get an overview of the copyright lawsuit, including a timeline of the case, as well as downloadable pleadings made by the plaintiffs, CBS and Paramount, and defendants Alec Peters and Axanar Productions Inc. » Lawsuit Primer
Description of Settlement
After the case settled in January 2017, Winston's in-house publication, Pro Bono Reporter, described how attorney Erin Ranahan led the team that "won" the settlement for Alec Peters and Axanar:
Team Wins Settlement for Star Trek Fan-Film Producer
A team led by Los Angeles partner Erin Ranahan secured a settlement on the eve of trial for a lifelong Star Trek fan, and his small production company, Axanar in a lawsuit brought by Paramount Studio and CBS Studios. The case marked the rst time that the studios had ever sued the makers of a fan film, despite a 40-year history of Star Trek fan fiction and fan lms. Star Trek (movie) directors J.J. Abrams and Justin Lin made widely publicized statements supporting Axanar while the litigation was pending.

Through limited crowd-funding campaigns, our clients had raised production funding for a 21-minute "mockumentary" fan film, Prelude to Axanar, centered on an obscure character appearing in a single 1969 episode of the original Star Trek TV series named "Garth of Izar." That short film was distributed for free on the internet. Plaintiffs alleged that film and our clients' plans to produce a longer film, constituted copyright infringement of fifty separate Star Trek works and their rights to countless elements including the Klingon language and the "pointy ears" of the Vulcan species. The settlement allows our clients to continue to show Prelude to Axanar, create additional works, use professional actors and raise unlimited private donations.

Numerous attorneys in several offices contributed to defending the case, including handling more than 20 depositions, drafting summary judgment motions and oppositions, and assisting with pre-trial motions, including partners Jennifer Golinveaux and Paul McGrady, and attorneys Nikki Bhargava, Elizabeth Brodzinski, Shilpa Coorg, Tom Kearney, Diana Hughes Leiden, Brian Li-A-Ping, Mary Katherine Schweihs, Stacey Foltz Stark, Amy Stern, and Dorian Thomas, and former associates Kelly Oki and Amy Stern. The team also had substantial help from Los Angeles assistant Patty Waters and paralegal Susan Lawrence.2)
Limited Pro Bono
According to its announcement, Winston's pro bono arrangement with Axanar only covers its attorneys' hourly rates. It does not include any third-party or non-personnel expenses, which may prove substantial. Additionally, in civil cases, the losing side is liable for the legal expenses of the victor, and such fees are part of the damages sought by CBS and Paramount.
WINSTON'S PRO BONO According to Wikipedia, former Illinois Gov. George Ryan was also represented as a pro bono client by Winston & Strawn, defending him against federal corruption charges at the cost of as much as $20 million.
Other Notable Pro Bono Clients
Notably, among other pro bono clients represented by Winston, was Illinois Gov. George Ryan, who was convicted in 2006 on federal corruption charges related to a scheme inside the Ryan's Secretary of State's office during Ryan's term there in which unqualified truck drivers obtained licenses through bribes. Several people died in a fiery crash involving a driver implicated in the scheme.3)
Ryan served as lieutenant governor under former Gov. Jim Thompson, who had gone on to serve as a managing partner at Winston. The defense cost the firm as much as $20 million by 2006.4)
Intellectual Property Practice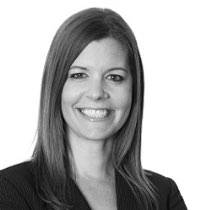 According to its website, Winston's intellectual property practice has more than 200 attorneys and is one of the most active and highly regarded in the country, selected as a finalist for the American Lawyer's 2014 IP Litigation Department of the Year.
"What is striking about our practice is that we are at the cutting edge of not just the high-tech, biotech, pharmaceutical, or new media industries, and not just patent litigation, ITC Section 337 investigations, copyright, trademark, or privacy and advertising law, but all of the above."

5)
The following sections, Second Legal Team? and Representing the 'Does', feature opinion or informed speculation.
Second Legal Team?
In an interview with 1701News, Peters said he was in talks with a second legal team who may join the case.6) He did not elaborate on the firm or why they would join, leaving some to speculate. In the end, only Winston represented Peters.
Representing the 'Does'
Might Winston & Strawn have represented any of the DoesShort for 'John Does,' meaning unnamed defendants ?
Likely not, as the up-to-20 unnamed defendants may well have ended up having different interests to defend than do Peters or Axanar, presenting conflicts of interest requiring them to seek their own legal representation.
Opposing Counsel
The plaintiffs are represented by Loeb & Loeb. Its lead attorney on the case is Jonathan Zavin.

---
Keywords