Loeb & Loeb
Table of Contents
The law firm Loeb & Loeb LLP, headquartered in Los Angeles, is representing the plaintiffs, CBS Studios and Paramount Pictures in their copyright infringement lawsuit against Alec Peters and Axanar Productions in connection with the films, Prelude to Axanar and Axanar.
The firm filed the studios' legal complaint against Axanar in U.S. District Court on December 29, 2015.

LAWSUIT PRIMER Get an overview of the copyright lawsuit, including a timeline of the case, as well as downloadable pleadings made by the plaintiffs, CBS and Paramount, and defendants Alec Peters and Axanar Productions Inc. » Lawsuit Primer
About the Firm
With 271 attorneys, it is the 164th largest firm in the United States, and placed 127th in The American Lawyer's 2015 Am Law 200 ranking.1).
Its clients have included The Grateful Dead, the estate of Marilyn Monroe, and the Motion Picture Association of America, as well as corporate titans such as Bertelsmann, Merrill Lynch, Prudential Securities and, of course, CBS. Loeb & Loeb was founded in 1909. Its practice includes expertise in commercial finance, entertainment, intellectual property, litigation, real estate, and tax law.2) 3)
Entertainment and Media Practice
Loeb & Loeb's Entertainment and Media Practice is made up of more than 75 attorneys, and is "recognized as one of the pre-eminent law firms practicing in the media and entertainment industry." It was recently acknowledged by U.S. News Media Group and Best Lawyers as Law Firm of the Year in Entertainment Law, Motion Pictures & Television.4)
Its multifaceted practice includes these relevant areas to the Axanar lawsuit: motion pictures, television, digital entertainment, production, distribution and development, digital content distribution and licensing, intellectual property protection and enforcement, litigation and dispute resolution.5)
Lead Attorney
Loeb's lead attorney in the Axanar case is New York-based litigator and intellectual property lawyer Jonathan Zavin.
Additional Attorneys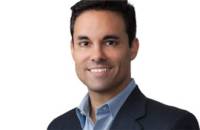 Loeb has two additional attorneys assigned to the case, David Grossman and Jennifer Jason, both based in Los Angeles. Grossman is the author of the amended legal complaint.6)
Grossman focuses on intellectual property and business litigation, including prosecuting and defending claims involving trademark and trade dress infringement, idea submission, false advertising, copyright infringement and unfair competition. He has extensive experience in litigating commercial business disputes and appeals in both federal and state courts.7)
Jason's general business litigation practice emphasizes unfair competition, false and deceptive advertising, business torts, entertainment and intellectual property.8)
Both Jason and Grossman were named "Rising Stars" by Southern California Super Lawyers in 2015, recognized as an up-and-coming attorneys in business litigation and intellectual property litigation, respectively, and ranked among the top 2.5 percent of lawyers in the state under 40.9)
Opposing Counsel