November-December Top 10 Articles
SUMMARY JUDGMENT Motions for summary judgment sought by both sides in the Axanar case dominated the list of most-read articles on AxaMonitor the past month, notching seven of the spots in our Top 10 list. And: Court documents shone a light on Axanar's previously hidden financials and a fan laments a fandom riven by the Axanar controversy. Also: Our other site stats and Top 10 Tweets.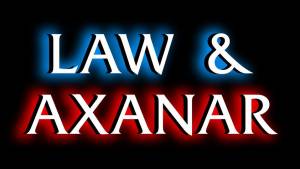 THE COUNTDOWN »
10. Reader: Axanar Fractures Fan Community
9. Axanar Wants Summary Judgment, Says Studios 'Squashing Creativity'
8. Judge Denies Attorneys' Attempt to Shield Evidence
7. Axanar Timeline
6. Kickstarter Deletes Axanar Spam, Peters Suspends Refunds
5. Defense, Plaintiffs Rebut Opposition to Summary Judgment
4. Peters' Personal Spending Spurs Axanar Accounting
3. Why We Refused to Remove Redacted Axanar Financial Info
2. Judge Cancels Summary Judgment Hearing
1. Plaintiffs Cite Peters' Shocking Personal Spending in Asking Judge for Summary Judgment
---
* The list does not include the AxaMonitor home page and news digest, which is normally the most visited page on the site.
The Next 10 Stories

Here are the next 10 most popular stories on AxaMonitor this past month:
11. Twisted Path to Discover Axanar's Studio Ownership
12. Deposition Details Paramount's Minimal Role in Fan Films
13. Axanar Settlement Talks Fizzle, Seeking Summary Judgment
14. Attorneys Attack Pre-Trial Evidence in Axanar Case
15. Merchandise
16. Axanar (Film)
17. Peters Admits Studio 'Not the Best Call'
18. October-November Top 10 Articles
19. Timeline of the Case
20. Ambition vs. Achievement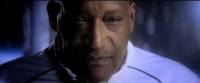 The Numbers
Since AxaMonitor launched in February, we've had 29,539 readers visit 71,257 times, reading 126,139 pages.
Biggest day this month: Friday, November 18, with our lead story about plaintiffs' attorney asking AxaMonitor to retract information they inadvertently leaked about producer Alec Peters spending donor money meant for producing Axanar on personal expenses for himself, his girlfriend and other associates. We refused to remove the information.
Top Tweets
@AxaMonitor's Twitter audience in the past month jumped nearly 35 percent, with a total in excess of 133,500. These were @AxaMonitor's top tweets:

November 17 — Court documents show @AlecPeters hid lavish personal spending of #Axanar donors' money for self, girlfriend, friends.

December 7 — Updated financials from #Axanar expert witness: @AlecPeters spent $1.4 million w/o producing a film; redactions remove context from report.

November 17 — Attorneys for CBS/Paramount reveal what @AlecPeters & @BurnettRM didn't want to turn over despite #Axanar subpoena.

November 29 — BTW, #Axanar didn't want you to see the Vulcan Scene—they removed it after lawsuit & fought those who tried to make it available to others.

December 10 — Federal judge denies #Axanar request to hide evidence from the public. #developing

November 22 — Kickstarter deletes dozens of #Axanar producer @AlecPeters posts; he forces refunds to silence critics, end refunds.

November 18 — New court documents reveal CBS, Paramount after every penny #StarTrek #Axanar raised.

December 15 — #Axanar director @BurnettRM acknowledges damage to his career from @StarTrekAxanar.

November 16 — Fan Film Factor: The only source of news on Axanar and the CBS lawsuit approved by the defendant.

November 18 — Attorney claims #Axanar is deeper social commentary than 'solely entertainment-focused' actual #StarTrek. Seriously?
Biggest Day
The Biggest Day on Twitter this month, was Thursday November 17, the day we reported court documents showed lavish personal spending by producer Alec Peters using funds donated by Star Trek fans for production of Axanar. The series of tweets on the topic that day garnered an audience of 14,303 (11 percent of total impressions for the month — more than three times the daily average).
Other Topics
Interested in other topics? Plug in your term of interest into our search box and see what AxaMonitor has to offer; use the sitemap in the navigation bar to see a full list of articles. Or browse through our new Primers — packages of stories we've assembled to come up to speed on Axanar and its lawsuit.
Finally, if there's something you don't see that you think we should cover, use the Feedback link in the navigation bar to let us know.

---
Keywords