Table of Contents
Peters' Update on Shipping Axanar Perks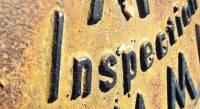 FACT CHECK is an AxaMonitor series examining claims made with regard to Axanar, chiefly Alec Peters' blog posts, interviews and public announcements. Read the series »
What Went Wrong
As AxaMonitor reported in May 2016, donors had begun to complain about not receiving perks that had long been manufactured and prepared for shipment. Peters explained:
In 2015, after Diana [Kingsbury, Axanar's fulfillment director] had used Backerkit (the address collection and donor management system) to manage the

Prelude to Axanar Kickstarter

, and found it lacking, we decided to build our own system. Our technologist at the time

[Terry McIntosh]

told us he could replicate the system and so we chose to go that route and Ares Digital was born. Unfortunately we waited 10 months and still the system went uncompleted. We finally made the decision to get another technologist on the case as it was clear that otherwise we would never get a completed system delivered.

1)
Bill Watters, the new chief technologist, built a new system, dubbed Ares Digital 2.0, to collect donors' updated email and shipping addresses so that physical perks (chiefly, patches) and digital rewards could be delivered to Kickstarter donors.
Kingsbury had previously reported that the Kickstarter patches had long been ordered and were sitting in boxes waiting to be shipped.
PARTLY FALSE New Technologist. While it is true that Bill Watters replaced Terry McIntosh as Axanar's CTO, Peters' account ("we finally decided to get another technologist") implies McIntosh was fired. In fact, McIntosh resigned in May 2016, and Peters offered to buy Ares Digital in exchange for part ownership of Axanar's for-profit production facility, Industry Studios. McIntosh, now an ardent Axanar critic, refused. He has also threatened legal action for Axanar's use of the name, "Ares Digital," which McIntosh claims to own.
TRUE Ares Digital 2.0. By all accounts the new software was performing well, though updated donor addresses were needed before shipping could begin. Peters also made clear that fulfillment was only for Kickstarter donors to the 2014 campaign; perks for Indiegogo donors had yet to be manufactured.
TRUE Kickstarter Patches. It is true that the patches sat, waiting, in an Axanar storeroom.
Lawsuit Delays Perks
Peters stated the copyright infringement lawsuit it faced by CBS and Paramount interfered with delivery of most of the perks Axanar owed its donors since the rewards depended on production of the Axanar motion picture "because we should have been finished with Axanar by now." He said: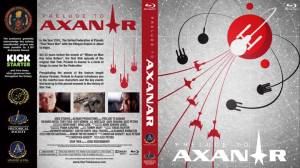 Because we haven't made the movie yet, well, we can't very well deliver DVDs and Blu-rays!

2)
Peters then laid out the strategy for fulfilling all perks:
Some perks were already delivered (books, clappers, etc.).

Kickstarter patches delivered first, followed by Indiegogo.

Starfleet tunics, currently under manufacture, are next in line.

All other physical perks will be delivered in one shipment, including DVDs/Blu-rays, scripts, T-shirts.
PARTLY TRUE Completed Axanar. Even before the lawsuit, Axanar's fundraising pace on Indiegogo had slowed to the point that Peters had only enough funding for the first half of the movie. He still lacked almost three-quarter of a million dollars to fully fund Axanar's production; there's no guarantee he would have made up that funding gap in time to complete the second half of the film by September 2016.
MISLEADING Perk Strategy. Laid out as a four-point plan, Peters makes it seem like three-quarters of the perks are taken care of. In reality, however, the vast majority of perks cannot be delivered if no Axanar is ever made. Given the dubious possibility of the production proceeding in the lawsuit's wake the prospects of fulfilling the remaining dozens of perks remains doubtful. The number of perks that can and can't be delivered are detailed in AxaMonitor's analysis, "What's Up With the Perks?"
Future of 'Axanar'
The looming question always hanging over Axanar is whether the film will ever be produced. In his log, Peters delivered an unequivocal "YES." But, he went on to say:
It may take a different form than the 100-minute movie we planned. One possibility is that it will be more episodes in

The Four Years War

documentary series that

Prelude to Axanar

was Part III of. Much depends on the legal outcome of the lawsuit.

And there will definitely be a documentary about the battle for Axanar that covers everything from the beginnings of my very first Garth story 25 years ago, to my turn as Garth in

Star Trek New Voyages

to

Prelude to Axanar

through pre-production on

Axanar

through the lawsuit. So please be patient, and we will get you everything we set out to from the beginning!

3)
DUBIOUS Making Axanar. AxaMonitor already reported on the Peters' hope that a mockumentary rewrite of Axanar might have a better chance at being deemed fair use. However, no case law bears that out. Also given the questionable state of Axanar's finances ("Axanar is Broke, Peters Claims"), Peters would have a lot of ground to make up to raise funding — possibly from scratch — to fund the retooled project. Finally, his assertion that all donors need to do to get their promised perks is to be patient elides the real obstacles posed by copyright law, growing financial constraints and the possibly years-long wait for the case to move through the courts.
UNKNOWN The Battle for Axanar. This documentary project, announced months ago by Axanar director Robert Meyer Burnett, certainly falls under fair use, so copyright would likely prove no obstacle. Unless it is self-financed somehow, Peters and Burnett would have to raise money for the film. If that included crowdfunding, that would likely result in another round of public battles in fandom, extending the Axanar controversy far into the future. And, of course, the project assumes that after years of battles in court, the press, social media among fandom, anyone would care to watch it.

---
Keywords