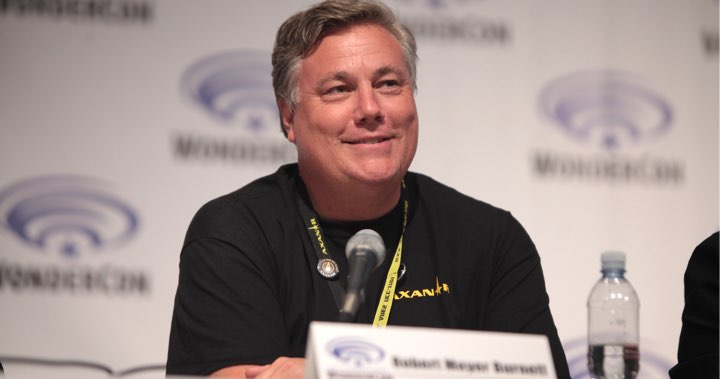 Director Burnett Resigns from Axanar
A Week of Bad Axanar News, Including Peters' Sexual Harassment Charges Against Ardent Axanar Critic
Table of Contents
Director Robert Meyer Burnett resigned November 2, 2017, from the Axanar film, bringing to an end another chapter in the beleaguered project.
Announced on Facebook
In a friends-only post on his Facebook page, Burnett, who first served as the editor of the short film, Prelude to Axanar, stated:
Today, I notified

Axanar

's executive producer,

Alec Peters

, that I've decided to pursue other opportunities and move on from any future involvement with that project.

I have no desire to linger on the past and will not be answering any other questions related to Axanar, Axanar Productions or my relationship with Alec from now on.

1)
A Bad Week
The resignation capped a bad week of news for Axanar. Peters was roundly admonished by both supporters and detractors for his rant on Facebook fan groups he controls and on Twitter, in which he accused an ardent Axanar critic of having stalked him and sexually harassed Peters' girlfriend. Hundreds of followers left those groups or were booted by Peters himself.
Also, an apparent effort by Peters to make an end run around the disposition of Axanar merchandise ran into trouble, as an online bookseller to which he claims he gave the products scrubbed nearly every reference to Axanar after AxaMonitor's report she appeared to have doctored a product image to make it appear she was selling merchandise featuring no Star Trek IP or trademark.
Why Did He Resign?
Burnett's statement gave no reason for leaving, other than a general decision "to pursue other opportunities." He said a "number of very exciting projects and opportunities … have opened up for me recently."2)
Contentious Partnership
While Burnett remained a loyal proponent of Axanar throughout its troubles, his creative relationship with Peters had long been a strained one. Peters' co-writer on the Axanar feature script, Bill Hunt, testified in court documents about behind-the-scenes struggles about the script between Burnett and Peters, with Hunt "kind of in the middle between the two of them."3)
'Axanar Lite'
Even with the settlement of the lawsuit, Peters and Burnett disagreed on the form the shortened version of Axanar should take. Burnett had advocated for simply producing the first 30 minutes of the feature script; Peters wanted to replicate the success of Prelude by mimicking its mock-documentary format. Peters prevailed.
Peters' Harassment Charges
People who know Burnett speculated he couldn't have been happy with Peters' attempt to get an ardent Axanar critic — a decades-long friend of Burnett's — fired from a FOX television show on unsubstantiated charges of stalking and sexual harassment. After hundreds of followers on social media left because of it, Peters deleted most of his angry posts.
Reactions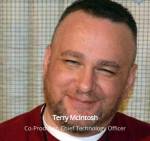 Burnett joins a line of creative and administrative personnel who have left Peters over the years. His chief technologist, Terry McIntosh, was once a fierce Axanar supporter. He left in May 2016 with concerns about financial mismanagement. Of Burnett's resignation, he said:
I applaud Rob's decision to finally separate from Axanar, as its "executive producer" has proven time and time again to be a public relations disaster and the project itself a now infamous lesson on the necessity for competent leadership.

As he is an industry professional with many well-earned credits to his name, it surely would have been self-sabotaging to his career if Rob were to remain attached to the failed Axanar, so I extend my sincere best wishes to Rob in what is surely a time of strong emotion and look forward to his commercial works in the future.

4)
Official Axanar Statement
The day after Burnett's announcement, Peters released this statement through spokesman Mike Bawden:
Last night, I received and accepted the resignation of Robert Meyer Burnett as the director of the two, upcoming 15-minute segments of The Four Years War mock documentary about the Battle of Axanar. Although we're sorry to see Rob move on to other projects, the decision was not entirely surprising given the fact that much of the pre-production work on the two films is being done here in the Atlanta area and Rob still lives and works in Los Angeles.

Rob has also been very busy with some projects of his own over the past year and feels the time is right to focus even more on those opportunities going forward. On behalf of everyone involved in both PRELUDE TO AXANAR and our current production, I'd like to say "thanks" to Rob for his creativity, initiative and hard work to make our projects — from podcasts to finished films — look and sound great. We wish him the very best of luck.

Axanar Productions is currently in discussions with a new director who is very familiar with this project and what we accomplished with our award-winning fan film:

Prelude to Axanar

. Once the details of his engagement are finalized, we'll introduce him to our fans and the greater Star Trek community.

5)
Since 'Prelude'
After the departure of Prelude to Axanar director Christian Gossett in May 2015 amid concerns about Peters' financial management, Burnett stepped up as director, helming production of the much-touted two-minute "Vulcan Scene" created to spur donations to Axanar's Indiegogo campaign.
Burnett remained a staunch defender of Peters and the project throughout the copyright infringement suit brought against Axanar by Star Trek owners CBS and Paramount Pictures.
That suit was settled in January 2017, allowing Peters and Burnett to proceed with a short, 30-minute version of the Axanar story, terms under which Burnett creatively chafed, waiting months to confirm he would indeed direct Axanar Lite.
Farewell
Finally, in his Facebook farewell, Burnett wished Axanar well:
Obviously, I wish Alec and his team the very best and look forward to seeing the fruits of their labor in the future.

6)
The Future of Axanar
However, with Burnett's departure, it wasn't clear how much of a team Peters had left to produce the shortened form of Axanar he continued to promise his donors.
'Origins' Video
Burnett had been due to produce a video called "Origins" that was to tell the story behind the production of Axanar, including the CBS-Paramount lawsuit. "Origins" was supposed to have been distributed in November 2017 to backers of Axanar's failed Indiegogo campaign to save its studio outside Los Angeles.
Where that production remains wasn't clear in Burnett's announcement, though he did say:
I retain the right to release some of the material I worked so hard on at some point in the future.

7)

---
Keywords