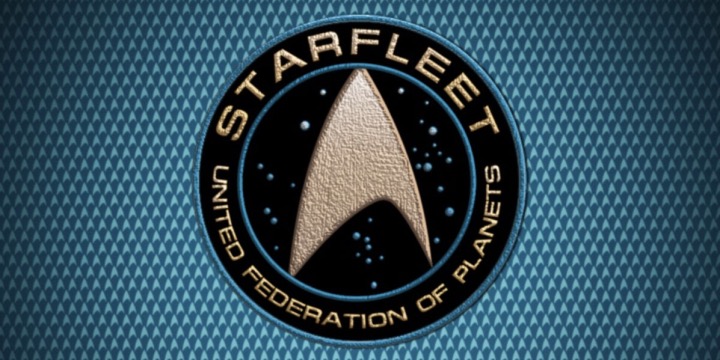 Axanar, Crowdfunding Behind New CBS Moves Against Fan Films, Says 'Horizon' Creator
See also: Analysis: Federation falling? and Gerrold repudiates Axanar slur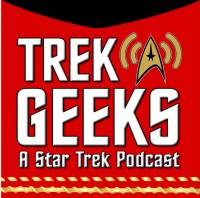 Crowdfunding and Axanar were the reasons CBS asked the Star Trek–Horizon sequel's producer, Tommy Kraft, to cancel the production, he said.
In a wide-ranging interview with the Trek Geeks podcast released April 23, 2016, Kraft said CBS official Bill Burke told him other fan productions would be getting similar calls from CBS.
"Those were his words," Kraft said: "'This is directly a result of the legal trouble with the Axanar case.'"
Burke is senior vice-president of marketing at CBS Consumer Products, based in New York City. He leads marketing strategy for CBS Consumer Products properties.
Burke specifically tied his phone call to the fact Kraft was about to begin a $250,000 Kickstarter campaign for Federation Rising, his sequel to the well-received Star Trek–Horizon, Kraft said.
Kraft said Burke told him, "[Our lawyers] strongly suggest you do not pursue your plans for a sequel because we are aware you have plans to crowdfund your sequel." [emphasis added]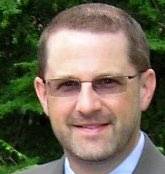 Since he made the cancellation announcement on the Horizon Facebook page earlier in the week, Star Trek fandom has been riven between fans who believe CBS is acting unfairly, and those who blame Axanar's intransigence in the face of the copyright suit brought against it by CBS Studios and Paramount Pictures, Kraft said.
Burke was the most senior of the two CBS officials who met with Axanar producer Alec Peters in August 2015, the meeting after which CBS issued this statement about Axanar:
CBS has not authorized, sanctioned or licensed this project in any way, and this has been communicated to those involved. We continue to

object to professional commercial ventures trading off our property rights and are considering further options to protect these rights.

"

1) [emphasis added]
Now, months later, and despite Burke's newest statement attributing CBS' shutdown of Horizon to the Axanar case, Axanar director Robert Meyer Burnett rejected the notion that his film's alleged copyright infringement was behind the the studio's move.
"Of course, Axanar is being blamed for this," Burnett posted on his Facebook page. "Considering Paramount has Star Trek Beyond dropping in July and CBS has their new series streaming in January, perhaps Axanar isn't to blame. Maybe THIS is the reason CBS put a stop to Tommy's sequel."2)
For his part, Peters implied the Horizon shutdown was due to something the two productions had in common. "Horizon was a MOVIE, just like Axanar. Hmmmmmmm," he wrote in response to Burnett's Facebook post.3)
'You can be sure that similar conversations are being had with other productions as well. ' — CBS official Bill Burke to Horizon's Tommy Kraft
Kraft, however, rejected that notion. "I've tried from the beginning to maintain a neutral standpoint on this," he said, "There have been a lot of productions that have raised a lot of money … and a lot of feature-length stuff, and it was something about the Axanar project in general, I believe, that caused [CBS] to have a change of opinion. … It's too coincidental, even if you don't have any facts, that everything was hunky-dory until this one production and then all of a sudden things change."
Kraft specifically noted Axanar's branding of itself as a "professional independent Star Trek production," and called out its move to build its own commercial studio.
[Axanar's] whole movie studio thing. … If 20th Century Fox were to come out and say we were going to make the first independent professional Star Trek production, there's no way that would fly. CBS would have a C&D at their door in less than a day.
Axanar was essentially doing the same thing, Kraft said. "They were making a for-profit business off of this — Ares [Studios] — and calling it the first professional independent Star Trek production. They tried very hard to shirk the 'fan film' label and be viewed as a 'real movie.' I feel like a lot of that kind of stuff may have crossed the line."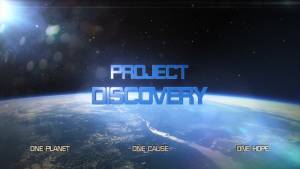 He added that Burke told him the Axanar case is changing how CBS must now deal with fan productions. "He did say, 'Historically we've been supportive of fan films, but because of everything that's going on, we're having to change how we do things.'"
Alternate Crowdfunding Project
Denied the Horizon sequel, Kraft and co-producer Ryan Webber instead began a crowdfunding effort for a non-Star Trek sci-fi project on Kickstarter, Project Discovery, with a $250,000 goal. On May 17, 2016, amid disappointing fundraising results, Kraft announced he was canceling the project.4) The campaign had raised only $17,862.

---
Keywords