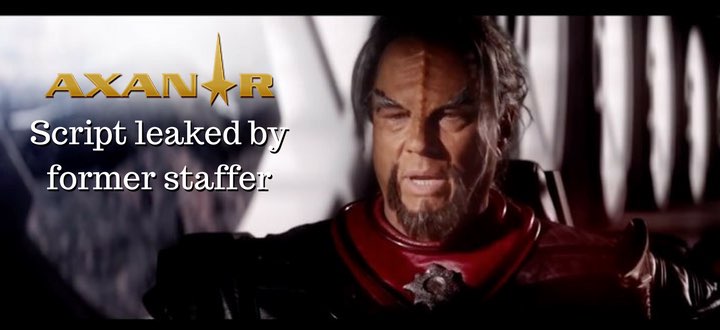 NOT HAPPY Axanar's former chief technologist leaked the 'fully revised, locked' script after producer Alec Peters criticized him again on Facebook.
Former CTO Leaks 'Fully Revised, Locked' Axanar Script
Posted on Facebook
Axanar Response
Peters on Facebook
Peters-McIntosh Acrimony
Provoking Legal Action
Genie Out of the Bottle
No Takedown?
Axanar by the Numbers
The Latest Draft?
Public Response
Reddit
Axanar: The Sporkings
More Releases
'Axanar Lite'
Returning Actors?
Graham, Hertzler Return