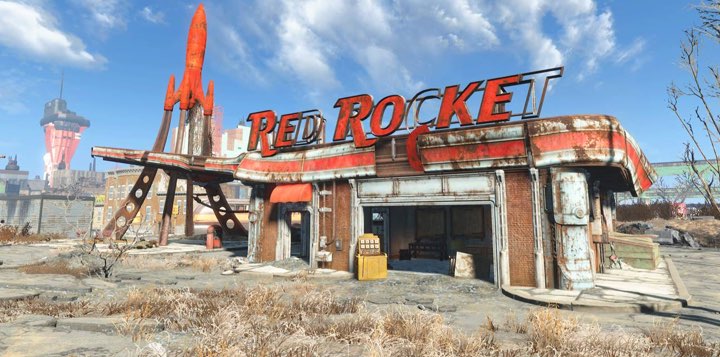 The 'red rocket' art featured as the Facebook cover image for Alec Peters' new company is taken from the copyrighted Fallout 4 video game. Image/Bethesda
Peters Foresaw Studio Failure, Created Georgia Company
Table of Contents
Long before the failure of Industry Studios, CEO Alec Peters appeared to have begun planning for a move to Georgia, records show. On May 6, 2017, he went public on Facebook with his new for-profit company, Rocketworx Inc.
UPDATE By 2018, Peters appeared to have abandoned the Rocketworx branding in favor of his new sponsored warehouse, dubbed OWC Studios, thanks to rent subsidy from Other World Computing. The Rocketworx Facebook page was taken down.
AxaMonitor learned December 2, 2016, about Peters' possible interest in the name Rocketworx, via the profile update on the Facebook page of his former girlfriend, and Axanar's fulfillment director, Diana Kingsbury. She had listed her employment as "Producer, Rocketworx Productions." A year later, Kingsbury's Facebook profile no longer displayed any employment information.
Ill-Fated Industry Studios
Rocketworx was registered in the state of Georgia as a for-profit corporation on March 30, 2017 — only 10 days since the launch of the ill-fated Indiegogo campaign to save Peters' beleaguered Industry Studios.
By that date, the Industry Studios campaign had literally ground to a halt, forcing Peters to seek support from his donors to divert the money ostensibly earmarked for the California studio to the Georgia move. Peters moved into his new facility in Lawrenceville, Ga., on May 5.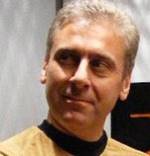 If Peters had expected the Indiegogo campaign to fail, that might explain the lackluster promotional efforts he made on its behalf. Industry Studios needed to raise $200,000 to gain its financial footing in California; Peters raised barely more than 10 percent of that.
Formerly Valkyrie Studios
Meanwhile, the Georgia business entity Peters needed was created long before that — more than a year before. AxaMonitor reported in September 2016 that a limited liability company, Valkyrie Studios, was created in Georgia in March 2016.
Valkyrie — a name Peters claimed to have abandoned — was renewed with Georgia's secretary of state on March 21, 2017. Soon after it was created, Valkyrie also registered itself in California as an out-of-state company to do business in the state.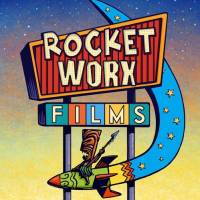 Valkyrie's Dead, Long Live Rocketworx
Then, on March 30, 2017, Valkyrie was renamed Rocketworx Inc., no longer an LLC but a corporation. The entire operation was managed by Peters' Atlanta attorney and friend, Sheldon Friedman.
When contacted last year by AxaMonitor to confirm Peters' ownership of Valkyrie, Friedman refused to answer.
Domain name records show Peters had secured the domain rocketworx.us in October 2016.
Public Disclosure
As an LLC, much of Valkyrie Studios' information was confidential under Georgia law. But as a corporation, Rocketworx is subject to a greater degree of public disclosure. Among the documents submitted by Peters were the new corporation's Articles of Incorporation.
The paperwork publicly listed to date with the secretary of state does not include information about the new company's corporate officers or shareholders.
New Venture
Peters' Rocketworx Facebook page did not describe the exact nature of the new venture. In an email sent to donors, he explained:
The new studio is in a sense, a spin-off of Axanar. … The new Atlanta studio is meant to do exactly what we hoped Industry Studios [in California] would do, be a place for all sorts of filmmakers to make great genre content, while at the same time, preserving the Axanar sets for other filmmakers to use.
Peters had originally promised to announce the venture on May 5, but he said the press release had been "delayed" until May 8.
Whither the Nonprofit
Rocketworx Inc. had become Peters' for-profit arm, ostensibly paired with the yet-to-be nonprofit Axanar Productions, assuming that plan continued to move forward. Like California, where Axanar Productions attempted to register as a charitable organization, Georgia requires charitable organizations to register there.
As of May 6, Axanar was not listed as either a for-profit or charitable organization by the secretary of state.

---
Keywords