AxaMonitor Daily Update
JANUARY 28, 2019
Here's what you need to know about Axanar today: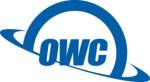 What Happened to OWC's Sponsorship?
Axanar producer Alec Peters' story keeps changing about what happened to nearly $50,000 in annual support from Other World Computing. We try to sort out his conflicting accounts. Read » //Contradictions Arise in Patreon, OWC Studios' Sponsorship//
Ares Studios Patreon Slows Down
AxaMonitor's analysis of the data from the $4,000 Patreon effort to get fans to pay the rent for Alec Peters' Georgia warehouse started strong but has been lagging as it moves forward. See our charts explaining how. Read » Patreon Progress Slows Precipitously

Axanar Surrogate Strikes Out at Patreon Analysis Blogger Jonathan Lane wasted no time attacking AxaMonitor's analysis of how well the Ares Studios Patreon is doing. Unfortunately, he didn't use any facts, and instead deflected to a presentation of his dubious methodology for determining how many detractors there really are. As if that changes the facts. Read his Facebook post.
Watch Video Claiming Extension of OWC Sponsorship
We found an alternate version of Axanar producer Alec Peters' Patreon pitch video, in which he says Other World Computing had given him a six-month extension on their sponsorship, though that timing doesn't line up with Peters' shifting claims for how long he's been paying rent on the warehouse. The claim appears about 40 seconds in.