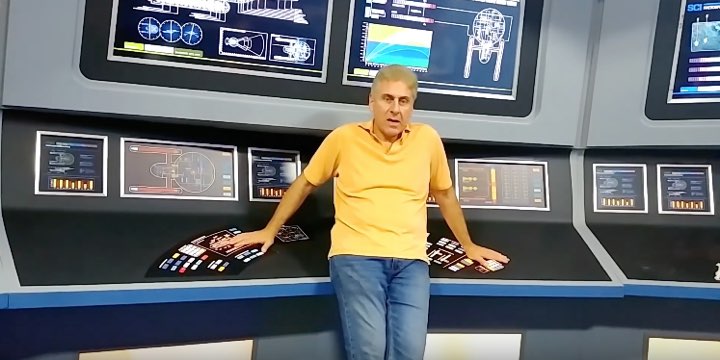 OCTOBER SHOOT PLANNED Alec Peters sets a new timeline again for Axanar premiere: Comic-Con 2020. That's a year after failing to deliver a promised Comic-Con 2019 premiere. Meanwhile, the production remains mostly unprepared and still without money or the means to raise it.

Read more »
---

MOVING GOAL POST A missed May target shines light on a moving Patreon goal post. Axanar fans fail to step up to pay for producer Alec Peters to stay in the warehouse he calls Ares Studios.

Read more »
---

ILL-FATED TREK MUSEUM Alec Peters to auction off Canadian Trek museum holdings. Despite Axanar's help, Trekcetera closes, its holdings going up for sale … by Peters.

Read more »
---

DEAFENING SILENCE from a federal district judge on CBS/Netflix's motion to dismiss Anas Abdin's copyright infringement lawsuit prompts the Tardigrades creator to plead for help from, well, anyone in his effort to prove Star Trek: Discovery creators stole key ideas from his unpublished videogame.

Read more »
---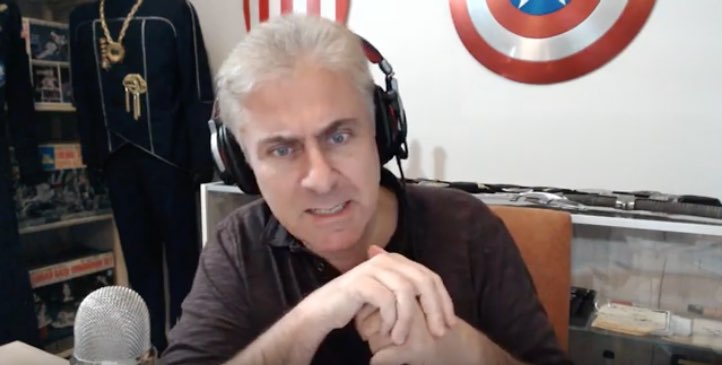 PETERS OUTRAGED Robert Burnett attorney's 'out of the box' effort to settle outrages Alec Peters. CC'ing AxaMonitor and Fan Film Factor raises Peters' stakes in his lawsuit against the former Axanar director. Download and read all the emails.

Read more »
---

A LITIGATION HOLD has been served by Robert Meyer Burnett's attorney in an email sent to AxaMonitor's editor and Fan Film Factor blogger/Axanar surrogate Jonathan Lane. The notice is common in lawsuits and signals the former Axanar director is getting closer to countersuing Alec Peters.

Read more »
---

STUDENT FILMS AT ARES In the midst of the longest dearth of new donations in the Ares warehouse effort, Axanar's mouthpiece, the Fan Film Factor blog, shines a spotlight on the Georgia high school students producing short films on the Ares bridge set.

Read more »
---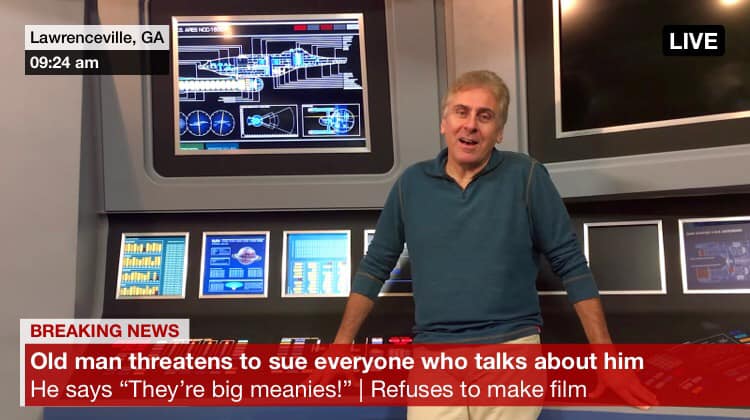 WAGING WAR Alex Peters prepares to go after his most ardent critics, hoping to shut down the AxaMonitor Facebook group. The Axanar producer says he's willing to spend 'tens of thousands of dollars' to silence his perceived enemies — and he has a list of them ready.

Read more »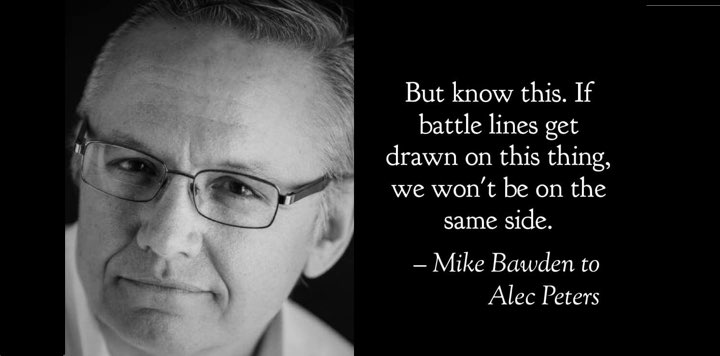 COMING OUT SWINGING We know Axanar's PR director, Mike Bawden, resigned over producer Alec Peters suing his friend and former director, Robert Meyer Burnett, but documents obtained by AxaMonitor reveal how Peters' behavior is forcing Bawden to draw battle lines.

Read more »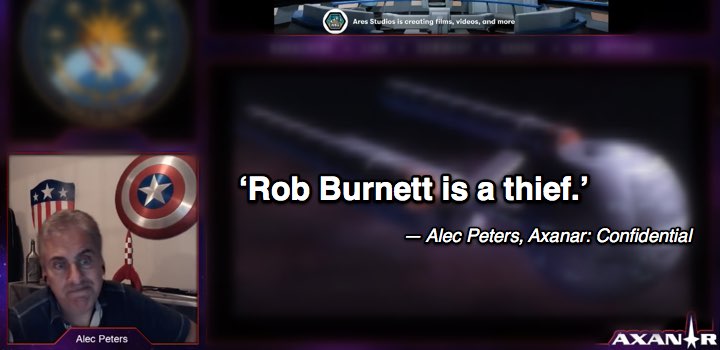 BIG TALK, LITTLE ACTION Lawyer decries defamation as questions multiply in producer Alec Peters' suit against his former director of Axanar. It's not clear Peters is serious about doing more than intimidating director Robert Meyer Burnett.

Read more »
---
---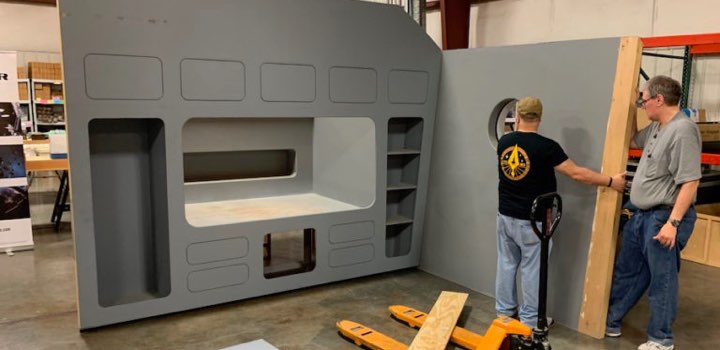 GO OR NO GO? Peters hedges his bets on Ares warehouse. Axanar producer Alec Peters won't commit to staying in current warehouse or moving to a new, much smaller facility.

Read more »
---
BURNETT HITS BACK at Alec Peters. AxaMonitor has a copy of a letter from Robert Meyer Burnett's attorney responding to Axanar producer Peters' legal threats, settlement offer and alleged defamation of his client. A lawsuit from Burnett may be looming. Download and read the full letter.

Read more »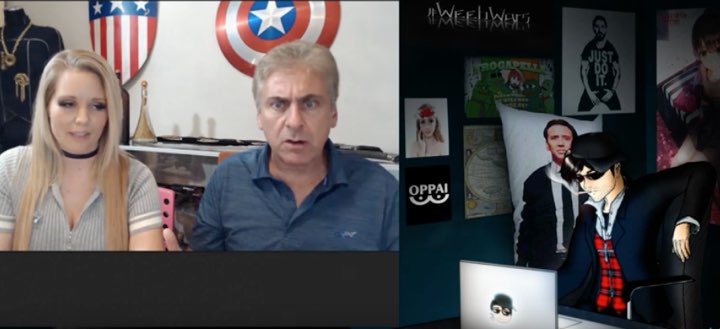 YOUTUBE BACKLASH Alec Peters' YouTube retaliation backfires over Vic Mignogna scandal. Peters deletes Reel Trek video on YouTube after few come to his support in dispute with influential YouTuber MechaRandom42. You may never see this version of the episode after Peters tried to use his 76,000-subscriber platform to further his vitriolic crusade against rival Mignogna, the scandal-plagued Star Trek Continues star.

Read more »
---
---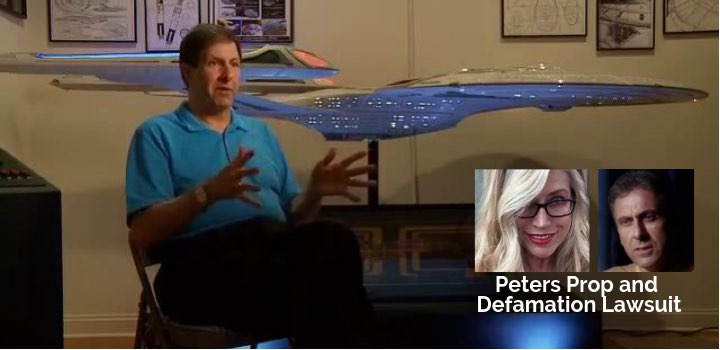 PETERS' TRIAL for defamation in the disputed sale of the Enterprise-E model (pictured with its last known owner) has been scheduled for January 2020. Meanwhile, he's countersuing the owner of Hero Prop in Las Vegas, seeking nearly $200,000 in damages, costs and fees.

Read more »
---
---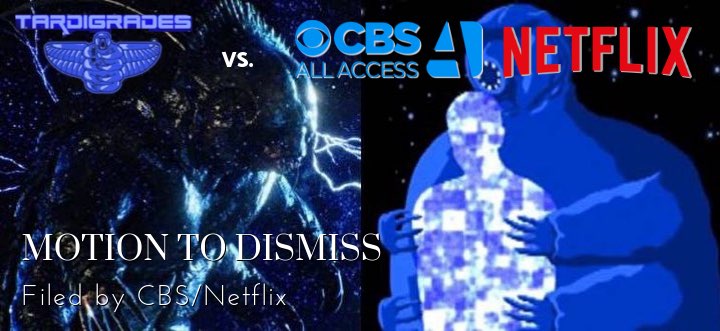 MANUFACTURED SIMILARITIES CBS files a motion to dismiss the Tardigrades copyright case, claiming the game's creator manipulated images and text to create similarities to Star Trek: Discovery he is trying to exploit to his advantage in court.

Read more »
---
About AxaMonitor

Welcome to AxaMonitor‭, ‬a journalism wiki providing daily coverage of the lawsuit brought by CBS Studios and‭ Paramount Pictures against‭ Axanar Productions and‭ Alec Peters. AxaMonitor aims to inform readers about what's at stake in this suit, and its possible impact on fan productions and U.S. copyright law. AxaMonitor's editor is filmmaker, journalist and former fan producer Carlos Pedraza.
» On Twitter follow @AxaMonitor

Using this Website

Learn about the visual cues describing special kinds of content on this site.

Readers can use the Quick Start menu in the navigation bar to learn more about how to use this site, what are the best starting points for exploring and which topics are the most talked-about.
---
Keywords